Here's a challenge for you… Can you name a bigger online marketplace than Amazon? Don't worry, I'll wait.
With over 30 million monthly users and over two million sellers, Amazon reigns supreme for all of your retail needs. It was noted in 2018 that 9 out of 10 consumers will at least price check an item on Amazon before purchasing there or elsewhere and 43% of teenagers chose Amazon as their favourite shopping site.
The bottom line is that if you sell a product and you are not selling that product on Amazon, you are missing out on a huge amount of sales.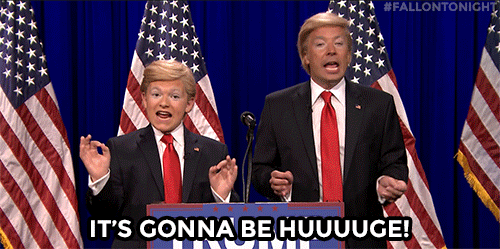 If you are listed on Amazon, great! You've taken the first step to boost your sales with the juggernaut of e-commerce. However, the problem that most Amazon sellers face is not being found in the first place. This is due to improperly optimizing their Amazon listings. Don't fret, poor, misguided Amazon sellers, Newfound Marketing has the solution to optimize your Amazon listing for 2019 with our complete Amazon Listing Guide!
Images/Video
As the saying goes, a picture is worth 1,000 words… and Amazon loves pictures. You can upload up to 9 images to an Amazon listing; your main image, plus 8 other pictures to showcase your product. Take advantage of all of them.
Images should all be 1000 pixels x 1000 pixels. This allows Amazon users to zoom in on the product by simply hovering over the image with their mouse without the image being distorted.
You can now also add one video to your product feature section. Videos are highly recommended as they allow you to show how your product actually works as well as additional features or benefits that the product has. Like YouTube, the standard ratio for videos is 16:9 with an ideal resolution of 1920×1080. Lastly, ensure that your video is in an acceptable format: mp4, 3GP, FLV, MOV, MPEG-2, AVI, or AAC.
We'd recommend using 8 pictures. These pictures should include your main photo and then 7 photos showcasing the product. These photos should include lifestyle images (people using the product), feature image (showing the product features), benefits images (how the product helps solve a problem), and accessories images (highlighting the add-ons that come with the product).
The final slot should be used for a video as a video has the potential to bring the product to life for the consumer by highlighting all the key factors of what makes the product great.
The All Clad E7859064 frying pan listing is a fantastic example highlighting the product images. Note how each image shows a unique aspect of the product to highlight its benefits and features.
Product Title
Your product title is the most important aspect of your Amazon listing. It is the main source for keywords that will help your product show up in search results. The biggest mistake we see when people write their product title is to just put the brand name and the product name in the product title section. When users do this, they limit their listing to their product name and brand in the search results and end up missing out on so many keyword phrases that users are searching for.
Before even writing your title, we'd highly recommend doing some keyword research on your product so that you can understand what keywords are actively searched for in your category. There are a handful of keyword research tools but the one we find most helpful (and free) is UberSuggest. It provides you with a list of popular keyword terms and their volume which will help you choose which keywords to include in your title and other parts of your listing. Another method is to look at what keywords your main competitors are ranking for and analyze their titles. Obviously, you don't want to copy your competitors' exact titles but using some of the keywords that they're using would definitely be beneficial to getting you some more exposure.
After you research your keywords and decide on the ones most relevant to your product, you are ready to begin writing your product title. The absolute best way to write your Amazon product title is to begin with your main keyword first; the main benefit, main feature, followed by the size, color, and accessories (if applicable). Your brand name will also now be included in the front of your product title due to a 2018 update in Amazon's product title guidelines.
Note that you only have 200 characters to work with so test a couple of different combinations to find the right one for your listing and make sure to use up all of the space that Amazon provides you.
Here's a great example of a product title by Mpow.
By analyzing the Mpow listing you can see the following:
Main keyword: "Bluetooth Headphones Over Ear"

Main Feature keywords: "Hi-Fi Stereo Wireless Headset"

Main Benefit keywords: "Foldable, Soft Memory-Protein Earmuffs"

Main Accessories keywords: "w/Built-in Mic and Wired Mode for PC/Cell Phones/TV
Bullet Points
The next part of your Amazon listing is the bullet points which will appear directly below your product title. The bullet points provide sellers with the opportunity to highlight key features of their product that would entice buyers to choose their product.
Amazon provides sellers with five bullet points that allow a maximum of 500 characters for each point. Your bullet points should be used to highlight each key attribute about your product that would entice a potential buyer to choose your product over a competitor's. Make sure you use as many characters as possible for each bullet and include the appropriate keywords you would like your product to rank for. These keywords should be different from your keywords in your product title and will, again, assist in your product ranking higher in search results.
As you're listing your product's features, start with its most important or impressive feature and, with each subsequent point, use the next most important feature. Amazon buyers (and most e-commerce buyers) want answers quickly, so don't make your potential buyers hunt to find reasons why they should buy your product. Make it as easy for them as possible.
Make your bullet points stand out by capitalizing your main features. Once again, I'll use the example of the Mpow 059 headphones.
Notice how each main point is highlighted by having them capitalized? Mpow also does a fantastic job highlighting sound quality as its first bullet point followed by comfortability as the second. Both features are crucial to buyers who are looking for high-quality headphones.
Another way to make these points stand out, even more,
is to add emojis like stars or check marks as the first couple of characters. Emojis catch people's eye and are more likely to make them stop and read more when looking at a listing.
Product Description
Last, but not least, is your product description. Your product description should provide an overview of your product highlighting its features. When writing your product description, think about writing it as an infomercial and speak directly to your target audience. Amazon allows 1,900 characters for your product description so use it as an opportunity to reiterate the main features of the product as well as mention any additional secondary features that make your product stand out from the pack.
Additional Formatting Tips for Amazon Listing
Unfortunately, Amazon listings are not the friendliest in terms of formatting. HTML code is required to add fancy fonts and flourishes (like bold print) that would help your listing to stand out. Don't worry, we have you covered! Below is a list of HTML codes to help get you started:
Bold Print: <b>Insert your text.</b>
Paragraph: <p>Insert your text.<p>
Line Break: <br>
                    Insert your text.
                    <br>
Registered Trademark Symbol: ®
Copyright Symbol: ©
Trademark Symbol: ™
Emojis: The easiest way to add emojis to your listing is to use the website Keyword Advantage. Simply click on the emoji you want to add to your listing. It should automatically copy to your clipboard and then you can simply paste it in your listing where appropriate.
There you have it! Everything you need to create the perfect Amazon listing for your product and give it the best chance at being seen and sold. As we mentioned earlier, Amazon is a place where you need to be selling your products to maximize your sales. Once your listing is live, continue to analyze your search terms report each week to understand what keywords your products are ranking for and how they can be improved by slightly adjusting your listing until you find the right mix for the best results.
If you need any further assistance setting up your Amazon listing, be sure to contact us! We'll be happy to help!